Ambachtelijk werk, Handwerk in de Bourgogne
Arts and Crafts

Meeting with fascinated craftsmen and artists talented height. They express their know-how through unique works according to their imagination and to their inspiration. For the public, the result is always a pleasant surprise... Only for the pleasure of your eyes!
Schrijf hier gratis uw toeristische punt in in de Bourgogne in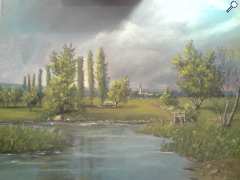 THENOT Cédric
41 route du chateau
71370 Baudrières (Saône-et-Loire)
Tel : 03 85 47 36 68
- Mobiel : 06 19 81 32 88
Cedric Thénot, schilder International (bronzen medaille van de International Academy van de kunst in Rome en de Franse artistieke verdienste en eer, Medal of Honor van de Nationale Academie voor ... Liliane Lermitage
Rue du Moulin
21120 Marey-sur-Tille (Côte-d'Or)
Service de verres peints à la main effet
vitrail, coupes, carafes, vases ...
atelier ouvert sur rendez-vous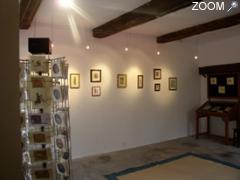 Béatrice Van Den Bossche
Route de saint père
89450 Vézelay (Yonne)
Atelier d'enluminure Or et lumière - vézelay : création, reproduction, stage, méthode d'enluminure traditionnelle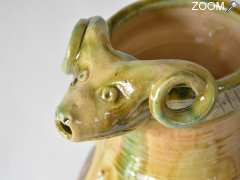 Véronique Durey
Les Grands Bois 58 210 La Chapelle Saint André
58210 La Chapelle-Saint-André (Nièvre)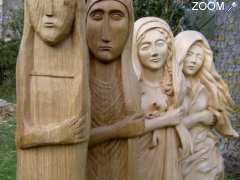 Eric de Laclos
21440 CHAMPAGNY
21440 Champagny (Côte-d'Or)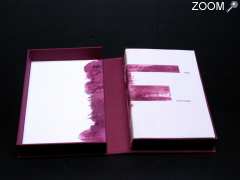 Célia Casal
12-14 rue millotet 21000 Dijon
21000 Dijon (Côte-d'Or)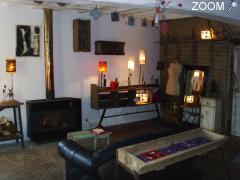 Marin des bois
La bissoterie
89120 Prunoy (Yonne)
Sculptures, lamps, jewelry, furnishers, come and visit ben&emi's workshop : Marin des bois

Barbarin
"Crocaloges" 71250 La Vineuse
71250 La Vineuse (Saône-et-Loire)
Productie en verkoop van zilveren sieraden, halfedelstenen en Murano glas kralen.
Glas kraal maken demonstratie.

Schrijf hier gratis uw toeristische punt in in de Bourgogne in