Artigianato , Artigianato d'Arte in Bourgogne
Arts and Crafts

Meeting with fascinated craftsmen and artists talented height. They express their know-how through unique works according to their imagination and to their inspiration. For the public, the result is always a pleasant surprise... Only for the pleasure of your eyes!
Iscrivere il vostro punto turistico in Bourgogne é gratuito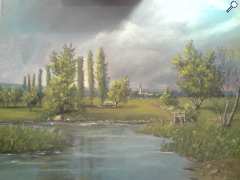 THENOT Cédric
41 route du chateau
71370 Baudrières (Saône-et-Loire)
Tel : 03 85 47 36 68
- Cellulare : 06 19 81 32 88
Cedric Thénot, pittore International (medaglia di bronzo dell 'Accademia Internazionale d'Arte di Roma e francese, merito artistico ed onore, medaglia d'onore dell'Accademia Nazionale di Belle Arti ... Liliane Lermitage
Rue du Moulin
21120 Marey-sur-Tille (Côte-d'Or)
Service de verres peints à la main effet
vitrail, coupes, carafes, vases ...
atelier ouvert sur rendez-vous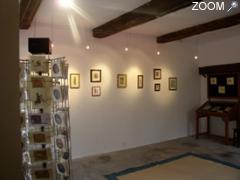 Béatrice Van Den Bossche
Route de saint père
89450 Vézelay (Yonne)
Atelier d'enluminure Or et lumière - vézelay : création, reproduction, stage, méthode d'enluminure traditionnelle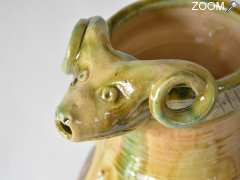 Véronique Durey
Les Grands Bois 58 210 La Chapelle Saint André
58210 La Chapelle-Saint-André (Nièvre)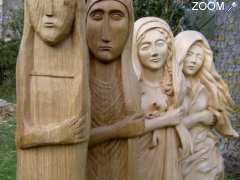 Eric de Laclos
21440 CHAMPAGNY
21440 Champagny (Côte-d'Or)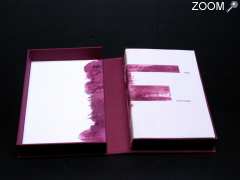 Célia Casal
12-14 rue millotet 21000 Dijon
21000 Dijon (Côte-d'Or)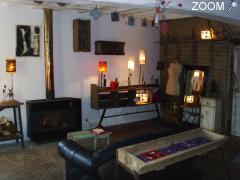 Marin des bois
La bissoterie
89120 Prunoy (Yonne)
Sculptures, lamps, jewelry, furnishers, come and visit ben&emi's workshop : Marin des bois

Barbarin
"Crocaloges" 71250 La Vineuse
71250 La Vineuse (Saône-et-Loire)
Perline di vetro, produzione e vendita di gioielli in argento, pietre dure e Murano.
Perlina di vetro facendo dimostrazione.

Iscrivere il vostro punto turistico in Bourgogne é gratuito