Artigianato , Artigianato d'Arte dans l'Yonne
Arts and Crafts

Meeting with fascinated craftsmen and artists talented height. They express their know-how through unique works according to their imagination and to their inspiration. For the public, the result is always a pleasant surprise... Only for the pleasure of your eyes!
Iscrivere il vostro punto turistico dans l'Yonne é gratuito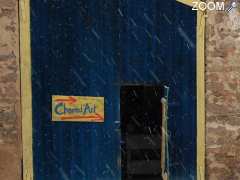 Isabel SIMON
18 rue du plessis Hameau de Marrault
89200 Magny (Yonne)
Chamad'Art est un espace de création et de diffusion d'oeuvres artistiques : céramiques, peintures, photographies, sculptures
Ouvert tous les jours de 14h à 18h, sauf exceptions.
Pour de plus ...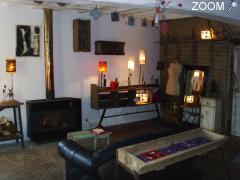 Marin des bois
La bissoterie
89120 Prunoy (Yonne)
Sculptures, lamps, jewelry, furnishers, come and visit ben&emi's workshop : Marin des bois Robert ESTIVALS
Place de l'Hôtel de Ville-89310-Noyers-sur-Serein
89310 Noyers-sur-Serein (Yonne)
Galerie d'Art.
Mouvement avant-gardiste des années 60.
ouvert tous les après-midi durant juillet-août.

Laura Tarraf
rue du Puits Guérin
89000 Auxerre (Yonne)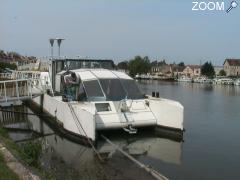 David Quillin
Quai de la Republique
89000 Auxerre (Yonne)
British Artist Rose Robin Is creating her third art installation in the yonne. The installation is been built on the upper deck of " Le coche d'o " a boat mored on the banks of the Yonne river in ... FRançois et Gina GUENEAU
Place du Grenier à Sel
89310 Noyers-sur-Serein (Yonne)
Atelier, galerie de Peintures, céramiques et pôterie.
Exposition temporaires l'été.

Fournier laurent
2 rue du Tau Sain Martin
89260 Thorigny-sur-Oreuse (Yonne)
Tel : 03 86 96 90 53
- Cellulare : 06 16 71 92 56 Dominique L'HERMITTE
Rue de Venoise
89310 Noyers-sur-Serein (Yonne)
Galerie de peinture ouvert de pâques à fin septembre de 10h à 18h.
Portes ouvertes du 12/08/05 au 15/08/05.

Iscrivere il vostro punto turistico dans l'Yonne é gratuito