Art and craft, Art, Craft and Gallery dans l'Yonne
Arts and Crafts

Meeting with fascinated craftsmen and artists talented height. They express their know-how through unique works according to their imagination and to their inspiration. For the public, the result is always a pleasant surprise... Only for the pleasure of your eyes!
Register your touristic spot dans l'Yonne it's free (in French) Dominique L'HERMITTE
Rue de Venoise
89310 Noyers-sur-Serein (Yonne)
Galerie de peinture ouvert de pâques à fin septembre de 10h à 18h.
Portes ouvertes du 12/08/05 au 15/08/05. Diane CALVERT
47, place du Grenier à Sel
89310 Noyers-sur-Serein (Yonne)
Ateliers d'Enluminures.
Stages durant la saison.
Visite guidée pour petit groupes avec initiation.

Laura Tarraf
rue du Puits Guérin
89000 Auxerre (Yonne)
American photographer based in Auxerre offering portrait, event, and family vacation photographs while you're in Burgundy! Robert ESTIVALS
Place de l'Hôtel de Ville-89310-Noyers-sur-Serein
89310 Noyers-sur-Serein (Yonne)
Galerie d'Art.
Mouvement avant-gardiste des années 60.
ouvert tous les après-midi durant juillet-août.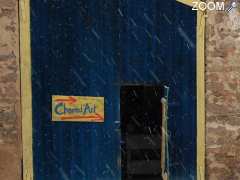 Isabel SIMON
18 rue du plessis Hameau de Marrault
89200 Magny (Yonne)
Chamad'Art est un espace de création et de diffusion d'oeuvres artistiques : céramiques, peintures, photographies, sculptures
Ouvert tous les jours de 14h à 18h, sauf exceptions.
Pour de plus ...

Fournier laurent
2 rue du Tau Sain Martin
89260 Thorigny-sur-Oreuse (Yonne)
Phone : 03 86 96 90 53
- Mobile phone : 06 16 71 92 56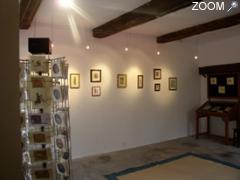 Béatrice Van Den Bossche
Route de saint père
89450 Vézelay (Yonne)
Atelier d'enluminure Or et lumière - vézelay : création, reproduction, stage, méthode d'enluminure traditionnelle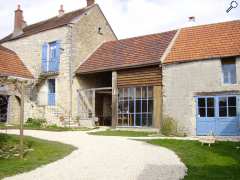 LA COUR DES ARTS
19 grande rue
89310 Sarry (Yonne)
Le temps d'un week-end dans l'Yonne, à quelques kilomètres de Noyers sur Serein, d'avril à novembre, des professionnels vous transmettent leur savoir-faire : Création d'abat jours. Cannage de ...

Register your touristic spot dans l'Yonne it's free (in French)