Art and craft, Art, Craft and Gallery in Burgundy
Arts and Crafts

Meeting with fascinated craftsmen and artists talented height. They express their know-how through unique works according to their imagination and to their inspiration. For the public, the result is always a pleasant surprise... Only for the pleasure of your eyes!
Register your touristic spot in Burgundy it's free (in French)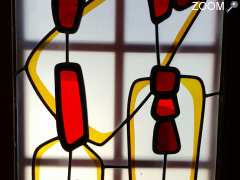 Emilie Hériveau
5 rue Dinot 58210 Varzy
58210 Varzy (Nièvre) Jean Claude Lauterbach
La Fontaine
21380 Marsannay-le-Bois (Côte-d'Or)
Sculptures, rénovation bronze, gravure
main et laser, médailles .... Visite sur
rendez-vous

Girard Sandrine
655 route de la montovie
71470 Montpont-en-Bresse (Saône-et-Loire)
Phone : 03 85 72 51 10
- Fax : 03 85 72 95 85
- Mobile phone : 06 44 07 32 27
I am designer of handcrafted wood pens. All my designs are shot by myself in the heart of Bresse Bourguignonne are unique because I use no Copier on my lap, in general I turn to the feeling which ...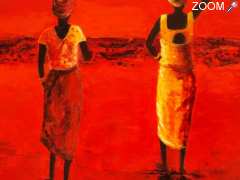 Mireille Kazmine
13 rue de la république Montceau les mines 71300
71300 Montceau-les-Mines (Saône-et-Loire)

Breugnot Laure
3 rue du square
58120 Château-Chinon (Nièvre)
Craft company located in the heart of the Morvan, the small jewels offers objects of everyday life, decorative or custom and gift ideas. All are worked by hand (painting, engraving...) on original ...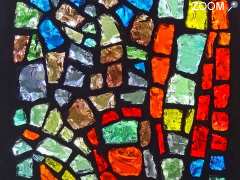 Sylvie Rebiffé-Biondi
Créantay - 58210 La Chapelle Saint André
58210 La Chapelle-Saint-André (Nièvre)
contemporary mosaicist and window in glass paving stone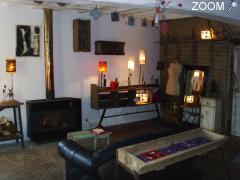 Marin des bois
La bissoterie
89120 Prunoy (Yonne)
Sculptures, lamps, jewelry, furnishers, come and visit ben&emi's workshop : Marin des bois Andy SQUIRE
Place du Marché au Blé
89310 Noyers-sur-Serein (Yonne)
Galerie, vente et atelier de Pôterie.
Ouvert tous les jours sauf le Lundi.

Register your touristic spot in Burgundy it's free (in French)