Ontspanning natuur en sportief, Watersporten dans l'Yonne
Nautical sports

Initiate in nautical activities that coastal region offers you. The sail, the surfing, the sand yacht or the kitesurf will carry you to the rhythm of tides and of winds up to an experience rich in feelings.

In calm waters or in white-waters, attract the experience of the canoe and let come, paddle at the hand, on clear waters of these rivers of character. That you choose a gentle or tumultuous descent, you will be able to use a sumptuous natural setting.
Schrijf hier gratis uw toeristische punt in dans l'Yonne in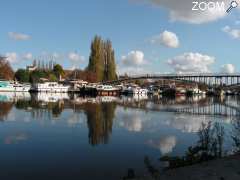 AQUARELLE
Port de Plaisance 89000 AUXERRE
89000 Auxerre (Yonne)
Tel : 03 86 46 96 77
- Fax : 03 86 52 55 31
Harbor
Boat rentel
Moorings
Labour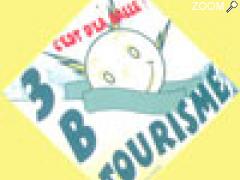 Base Aventure 3BTOURISME.COM
Quai de l'Armançon
89390 Cry (Yonne)
Tel : 03 86 55 93 54
- Fax : 03 86 55 93 54
- Mobiel : 06 07 75 54 75
Your Welcome since 2002 to rent à Boat's or Bike's in Burgundy !
On place Adventure Park and snacking with Chablis and bier from burgundy in board of a river Armançon !!!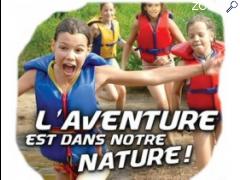 Association bobato
Écluse de Bassou
89400 Bonnard (Yonne)
Workshops environment, Badminton, bathing, barbecue, small boat, bowl, kayak, practice, tenancy boat, goes fishing, tennis of table, bike, volleyball, for boat tour, for introduction piloting, Zodiac ...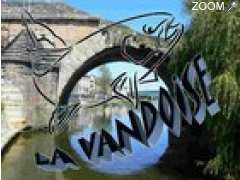 Jean-Luc Chapillon
14, rue de la Métaierie
89140 Villemanoche (Yonne)
Située au Nord de l'Yonne, la société de pêche La Vandoise vous accueille pour pratiquer votre passion favorite en toute tranquillité. Carpes, brochets, gardons seront sans doute au rendez-vous. ... Vincelles Nautique
2 ter rue de l'Yonne
89290 Vincelles (Yonne)
Tel : 03 86 42 34 61
- Fax : 03 86 42 39 75
Location de bateaux fluviaux sans permis pouvant accueillir de 2 à 12 personnes suivant le modèle

Schrijf hier gratis uw toeristische punt in dans l'Yonne in