Alloggiamenti, affitti , Campeggi dans la Nièvre
Camping

To choose the camping, it is to be certain to share a moment close to the nature. You will have the choice between the tent for the most rash, the caravan for the accustomed and the bungalow or the mobil-home for those who wish more comfort. The charm of the camping, it is all above the meetings, the cheerfulness of the vacationers and all the good memories in the future.
Iscrivere il vostro punto turistico dans la Nièvre é gratuito Corrie van Gogh
Route de Germenay
58800 Chaumot (Nièvre)
Between the old canal du Nivernais and the little river the Ardan is a very nice camping situated on an island. It is a small quiet camping with a lot of old trees and shadow. English spoken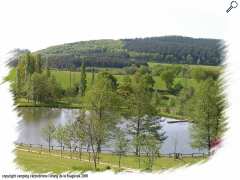 Bassa stagione 14€ a 17.5€

Alta stagione 15.5€ a 19€

Ristorante Menu 17 a 21 €

**Tourisme-Petit déjeuné**
M. Micheluzzi Raphael
Hameau de champ
58120 Saint-Léger-de-Fougeret (Nièvre)
We welcome you on our green 3 stars campsite (60 pitches, 5 chalets and 2 equipped tents), labelled Camping Qualité. It's situated in the Burgundy, in the Nièvre, in the heart of the Parc Naturel ...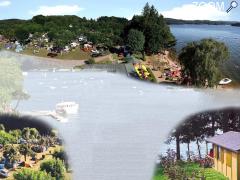 MARI Jean-Marc
Chalets/Camping plage du midi
58230 Montsauche-les-Settons (Nièvre)
Tel : 03 86 84 51 97
- Fax : 03 86 84 57 31

Grégoire Quénot
15 avenue Jean Mermoz
58360 Saint-Honoré-les-Bains (Nièvre)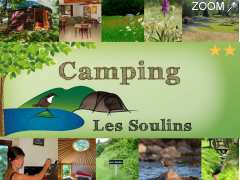 Campeggio 5.5 a 8 €

Camping adulto 2.5 a 3 €

**Tourisme-Camping branchement électrique**

**Tourisme-Camping véhicule**
MARTIN luc & DENIAUD Estelle
les Soulins
58120 Corancy (Nièvre)
Tel : 03 86 84 47 52
- Cellulare : 06 87 86 05 68
In the Parc Naturel Regional du Morvan nel centro di Borgogna.

Campeggio la Soulins è situato a 8 km da Château-Chinon (tutti i negozi), nel comune di Corancy, ai bordi del lago di Pannecière. ...

Iscrivere il vostro punto turistico dans la Nièvre é gratuito