Sport and leisure, Adventure sports in Burgundy
Sports Adventures

For the thrill-seekers, the courses of acrobranche will be improved to flit between trees by borrowing monkeys' bridges and Tyroliennes. Circuits full of emotions in full forest, do not hesitate to try! Interactive and rich in emotions, plunge you into a full-scale role-playing with the paintball. A course in forest where tactical sense and mind of team are essential.
Register your touristic spot in Burgundy it's free (in French)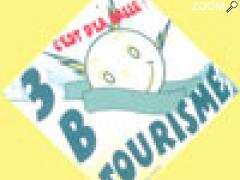 Parc Aventure AcrobatiX !
Quai de l'Armançon
89390 Cry (Yonne)
Phone : 03 86 55 93 54
- Fax : 03 86 55 93 54
- Mobile phone : 06 07 75 54 75
Since 2002, Wonderfull Adventure Park on a tree, in Burgundy with harness, helmet, pouley,carabiner and ready to jump with your supervisor !! Welcome
You can rent bikes or a boat on a river. On ...

Register your touristic spot in Burgundy it's free (in French)