Heritage, visit, Wildlife / Leisure center en Saône-et-Loire
Leisure parks and Wildlife parks

Amateur of big shivers or sweeter sensations, you will inevitably find a park of leisure at your convenience. Scenic railways of amusement parks in the playful or instructive walks of parks with subject, it is the ideal activitie in family or between friends.

The animal world is in your range with the wildlife parks. Mysteries of the seaworld, with aquariums, to the wild animals of other lands in zoos by way of animal husbandry of lamas, of fallow-deer, of harts or of ostriches, discover all fauna while sharing an instant in family.


Register your touristic spot en Saône-et-Loire it's free (in French)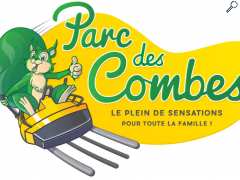 Mathieu Chevalier
Rue des Pyrénées
71200 Le Creusot (Saône-et-Loire)

M Flavien FUCHEY
Route de Gueugnon - ZA les bruyères
71320 Toulon-sur-Arroux (Saône-et-Loire)
Phone : 03 85 79 59 08
- Fax : 03 85 79 42 22
12ha games and mazes in nature to learn while having fun with family and friends plant mazes, mini golf, walking barefoot in the forest, pedal go-kart track, golf marmoset, dozens of wooden toys in ...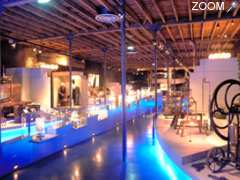 Franck Duboeuf
796, Route de la Gare
71570 Romanèche-Thorins (Saône-et-Loire)
Phone : 03 85 35 22 22
- Fax : 03 85 35 21 18
Le Hameau du Vin offers treasures of art and craftsmanship, dream and imagination. A unique collection of rare objects, displays and presentations, a wonderful journey through the trades of the vine ...

Berthier Walter
Route de Grange - Forêt Communale de Givry
71640 Givry (Saône-et-Loire)
Phone : 06 80 00 35 45
- Fax : 09 63 59 09 26

Register your touristic spot en Saône-et-Loire it's free (in French)