Art and craft, Art, Craft and Gallery in Burgundy
Arts and Crafts

Meeting with fascinated craftsmen and artists talented height. They express their know-how through unique works according to their imagination and to their inspiration. For the public, the result is always a pleasant surprise... Only for the pleasure of your eyes!
Register your touristic spot in Burgundy it's free (in French)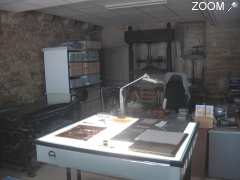 Courdavault Nathalie
17 rue de l'hôpital
71700 Tournus (Saône-et-Loire) FRançois et Gina GUENEAU
Place du Grenier à Sel
89310 Noyers-sur-Serein (Yonne)
Atelier, galerie de Peintures, céramiques et pôterie.
Exposition temporaires l'été.

Fournier laurent
2 rue du Tau Sain Martin
89260 Thorigny-sur-Oreuse (Yonne)
Phone : 03 86 96 90 53
- Mobile phone : 06 16 71 92 56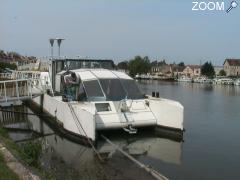 David Quillin
Quai de la Republique
89000 Auxerre (Yonne)
British Artist Rose Robin Is creating her third art installation in the yonne. The installation is been built on the upper deck of " Le coche d'o " a boat mored on the banks of the Yonne river in ...

Firouza Houerdon
9 rue de Vergy
21220 Reulle-Vergy (Côte-d'Or) Jean Claude Lauterbach
La Fontaine
21380 Marsannay-le-Bois (Côte-d'Or)
Sculptures, rénovation bronze, gravure
main et laser, médailles .... Visite sur
rendez-vous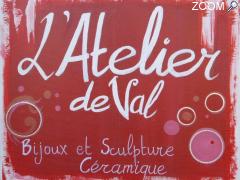 Valérie Josserand
7 rue de l'haye
71700 Lacrost (Saône-et-Loire)
Hand made ceramik sculpture and jewlery.
It' s better to phone before comming.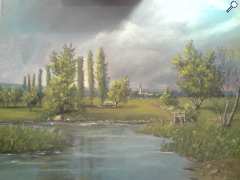 THENOT Cédric
41 route du chateau
71370 Baudrières (Saône-et-Loire)
Phone : 03 85 47 36 68
- Mobile phone : 06 19 81 32 88
Cedric Thénot, painter International (bronze medal of the international academy of art in Rome and French artistic merit and honor, medal of honor of the National Academy of Fine Arts of Brazil, ...

Register your touristic spot in Burgundy it's free (in French)