Tempo libero natura e sport , Sport terrestri in Bourgogne
Earth

Gentle or dynamic, these sports will fill up all family, of the smallest in the biggest. For pure feelings in the heart of the countryside go through ways and tracks by using fauna and flora either appreciate peace of a green or the calmness of a walk on horseback. For big shiver, leave to explore the depths of the earth by practicing the spéleologie or to climb at the top of cliffs with escalation.
Iscrivere il vostro punto turistico in Bourgogne é gratuito
Florian Garcenot
8, hameau du chateau 71150 RULLY
21200 Beaune (Côte-d'Or)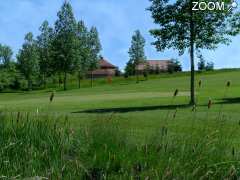 Golf du pre lamy
Précy sous Thil
21390 Précy-sous-Thil (Côte-d'Or)
Golf en cote d'or bourgogne
Nature et tranquilité.
Golf près du Morvan.
Tous niveaux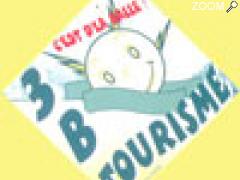 Base Aventure 3BTOURISME.COM
À 500m de L'écluse n°73
89390 Cry (Yonne)
Tel : 03 86 55 93 54
- Fax : 03 86 55 93 54
- Cellulare : 06 07 75 54 75
Since 2002 you can rent Bike's in board of the canal of burgundy or renting canoe's . You'r welcome a wonderfull in the Park AcrobatiX on a tree's !!!
Snack-Bar in board of a river Armançon with ...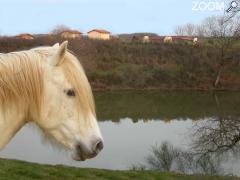 Le Moulin du Roy
Le moulin du roy
71140 Bourbon-Lancy (Saône-et-Loire)
Tel : 03 85 89 07 04
- Fax : 03 85 89 29 51
Venez découvrir sur notre cavalerie sûre et adaptée les forêts, les galops dans les près, les nombreux sentiers environnants bordés des haies si typiques de notre région.
Des kilomètres de ... Association
Larçon
21580 Salives (Côte-d'Or)
Golf ouvert tout les jours prendre
rendez-vous

Valerie
st Christophe en bresse
71370 Saint-Christophe-en-Bresse (Saône-et-Loire)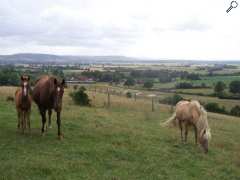 Nicolas Coppeaux
1 rue Etienne Bouhot
21460 Bard-lès-Époisses (Côte-d'Or)

Iscrivere il vostro punto turistico in Bourgogne é gratuito